The Federal Government has recently introduced draft legislation to reduce Australian emissions by 43% by 2030. It's just a draft, but it's part of a much broader movement to meaningfully tackle climate change. We can comfortably assume that change is on its way, and this change will impact our business practices and spending.
For many Wiley clients, this shift is nothing new. The food industry is headed for carbon neutrality. Even some of our largest food and agribusiness like the meat industry have released road maps to achieve net zero by 2030.
The reality is that going green isn't just a good look; it's also increasingly affordable. With government grants on the table, a facility upgrade could be more financially viable than you expect.
Here's some examples of sustainability upgrades we've done over the last few years. And at the bottom of the articles, we've listed some grants that can help you to pay for similar works.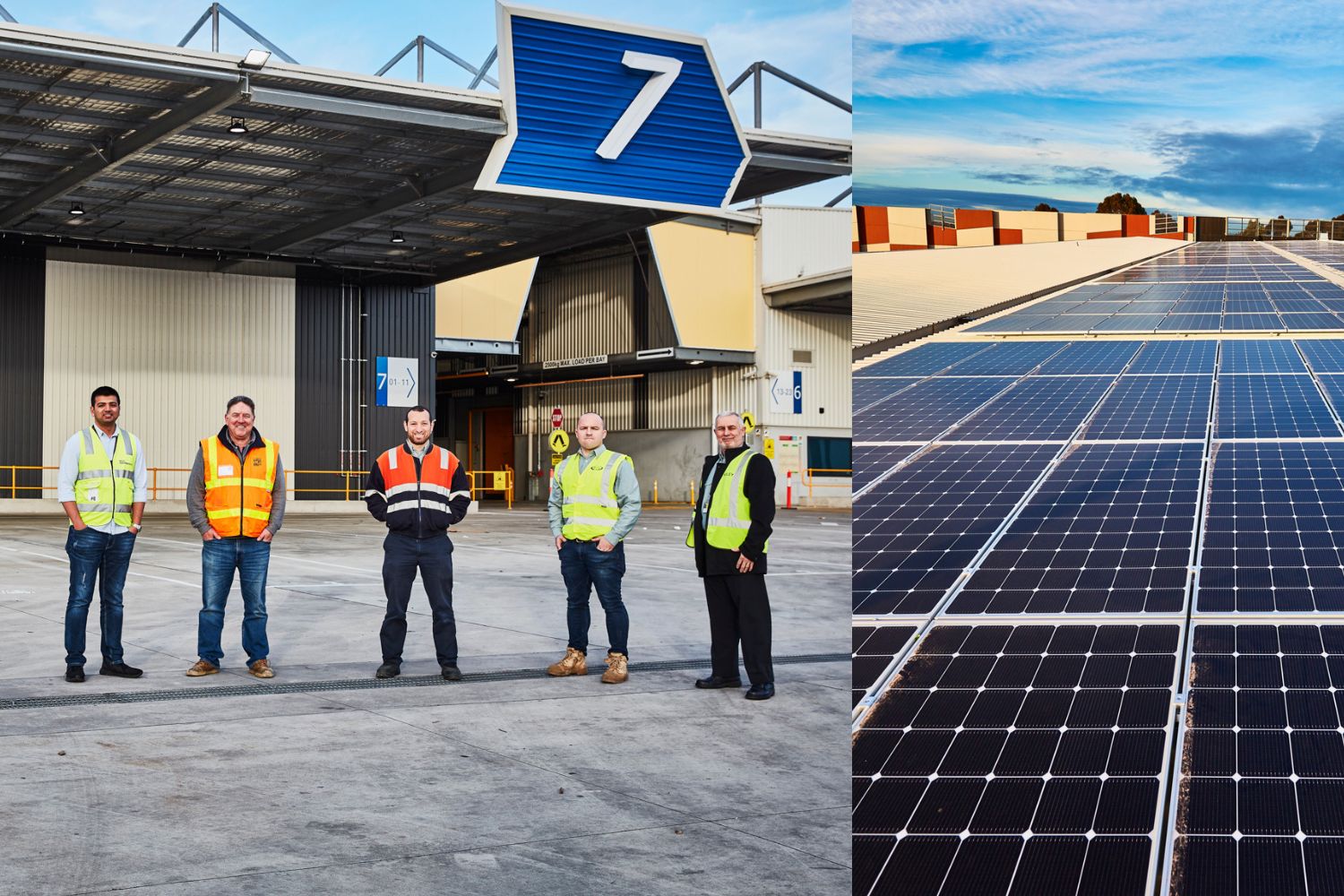 Using solar to power the Melbourne Market Authority's new warehouse expansion
Major wholesale trader Melbourne Markets engaged Wiley to design and construct their new warehouse. Due to growth, their existing warehouse facility was no longer big enough to accommodate their 5,000+ operators. And at the same time, they saw an opportunity to cut their energy usage by installing solar panels on the new roof.
Wiley's in-house design specialists provided an environmentally sustainable and cost-saving design that sought to increase operator capacity while decreasing energy. The new controlled temperature warehouse with a roof-mounted solar system will assist the Melbourne Market Authority to run the cost-effective facility well into the future.
This project included:
Low-carbon footprint concrete
A new water recycling system
Heat-regulating insulated panels
Read more about the project here.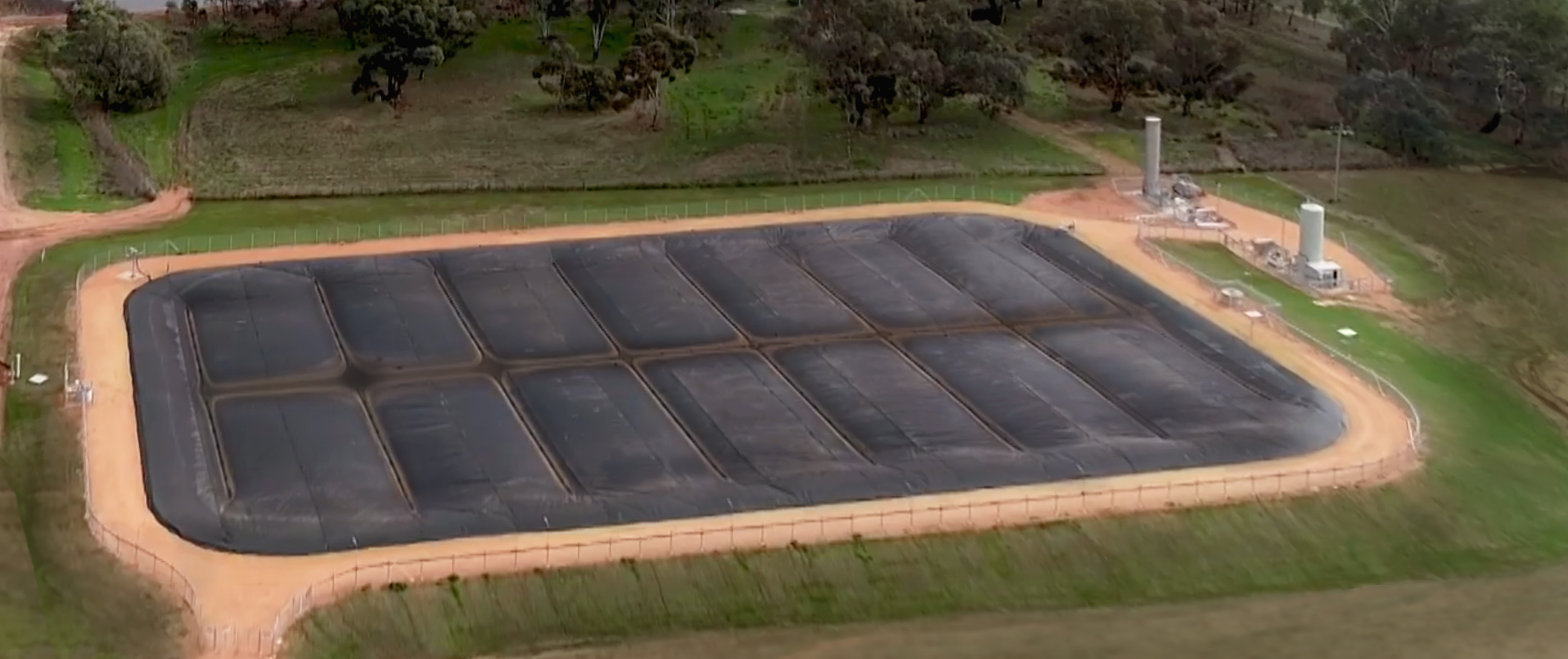 An award-winning biogas harvesting system for Teys in Naracoorte
For companies that produce large amounts of organic waste, biogas collection is a great way to generate renewable energy. Crop residue, animal manure and wastewater sludge can all broken down by micro‑organisms that produce methane, which is collected and used as fuel.
In 2019, meat processor Teys was looking to capture biogas as a renewable energy source to offset their grid electricity consumption. Abattoirs and similar production facilities are energy and water intensive, and Teys sought to decrease costs while meeting greener standards. Wiley designed and delivered a new 25 megalitre covered anaerobic lagoon and biogas storage system that saw a significant reduction in coal-derived energy and set a new industry standard in effluent management.
Increased site energy efficiency
Decreased carbon emissions
Improved wastewater treatment
Increased recycled water use
Read more about the project here.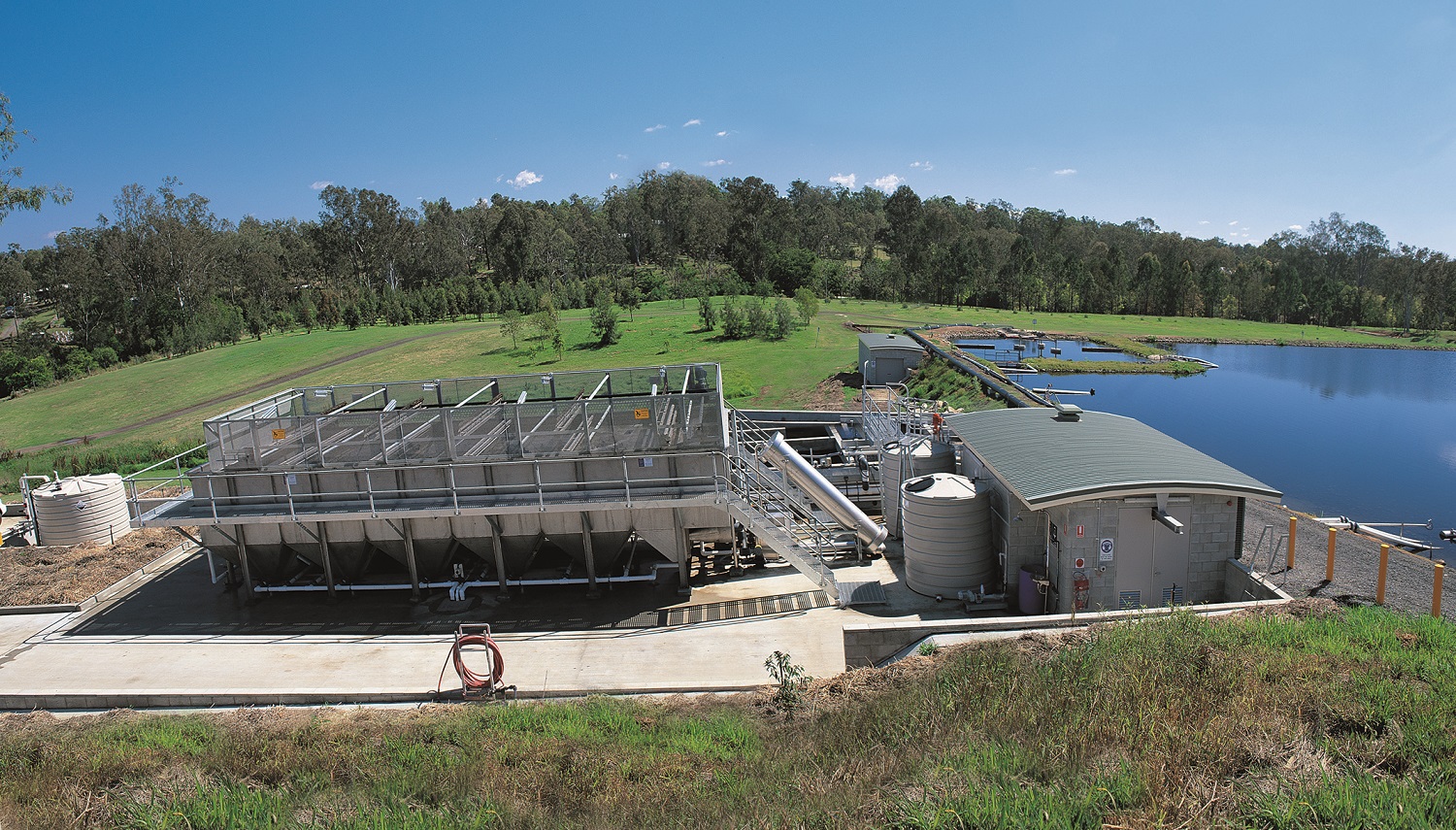 Turning wastewater into recycled water for JBS in Dinmore
Another area of cost-saving upgrades can be found in the treatment of wastewater. When red meat company JBS wanted to improve the quality of the water they discharged from their Dinmore abattoir into the Bremer River, they came to us for a solution.
With our in-depth knowledge of water treatment technology, we were able to transform the effluent into class-A recycled water, which is clean enough to swim in. The facility was also commissioned ahead of schedule and within budget.
JBS Dinmore was also the first in the Australian red meat processing industry to retrofit an existing wastewater treatment plant into a biogas harvesting solution.
Financial assistance is available for sustainability projects
 For many of our clients, the decision to undertake capital works is not made lightly. This is where grants (and Wiley) can help.
For example, if you're considering solar installation on an existing roof, then you can almost certainly receive financial assistance from your state or territory. The NSW Government allows building owners to pay for energy-saving upgrades via local council charges on their land. Another option could be the NSW Government's Energy Savings Scheme which "provides NSW businesses with financial incentives to invest in projects which will reduce their energy consumption." The more energy saved, the greater the return for the business. For more information see this.
In QLD, the Business Energy Savers Program provides generous co-contributions to fund energy efficiency upgrades. For a comprehensive list of grants and subsidies for solar upgrades in the various states, check out this list.
In the Northern Territory, the Smarter Business Solutions program provides up to $20,000 "to help improve energy, waste and water efficiency." For more information check out this link.
That's just a small sample of some of the ways we can help your business to become more efficient and more sustainable. Wiley has helped numerous clients with grant applications that can cover all or part of an upgrade project.
If you'd like more information on upgrades, or how we can help pair your project with government money, please talk to us today.